On Wednesday, February 24 we celebrated our 100th day of Kindergarten! We did many activities to celebrate the 100th day of school. We shared our collections of 100 things, we did 100 exercises, we made a gum ball machine with 100 gum balls (10 groups of 10), and many more!

I just want to thank you all for your help, support, and cooperation over the last 100 days of school. Seeing you all at conferences, and having the children show you what they've learned so far has been so rewarding! It's been so amazing to watch each child grow over the year! THANK YOU ALL!

Powered by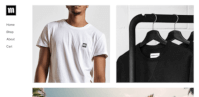 Create your own unique website with customizable templates.